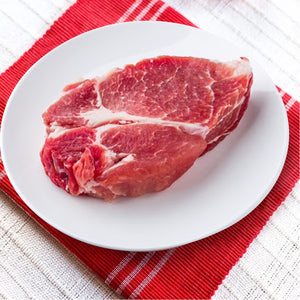 Brazil Pork Collar approx. 500g
ZZD0308A
Pork Collar is a muscle found from the jowl of the pig, through the shoulder, specifically the boston butt, and extends close to the loin. 
The cut is known for its rich fat, refine texture and relatively tenderness.
It is best cooked with methods like roast and grill.  After a long marinade, you receive a "crispy on the outside and  juicy on the inside" delicious dish, all thanks to the rich fat found in the cut.
---
We Also Recommend